Garden Design
Mornington Peninsula
Enhance Your Home & Lifestyle with Professional Garden Design
Enhance your lifestyle
A well-designed garden becomes an extension to your home, dramatically increasing your living space and encouraging everyone to enjoy the outdoors.
Add value to your property
Estate agents estimate that a good garden design can add 28% to your property's value. If you are buying with the idea of renovating and selling, a good garden with professional landscaping not only adds extra appeal, but will also add value, helping to sell your property.
Add beauty and relaxation to your life
A well-landscaped garden is a beautiful thing and can help you relax, unwind and escape from the everyday stresses of our busy lifestyles.
Grow fresh food
A garden can be productive, with a vegetable plot and fruit trees providing a tasty, healthy and cost saving alternative to the supermarket or eating out.
Promote health & well-being
A well designed and thought-out garden is a joy to spend time in. You will find yourself wanting to spend more and more time outdoors and if you haven't already got the gardening bug, those thumbs will soon be turning green! Gardening is a healthy activity for both mind and body.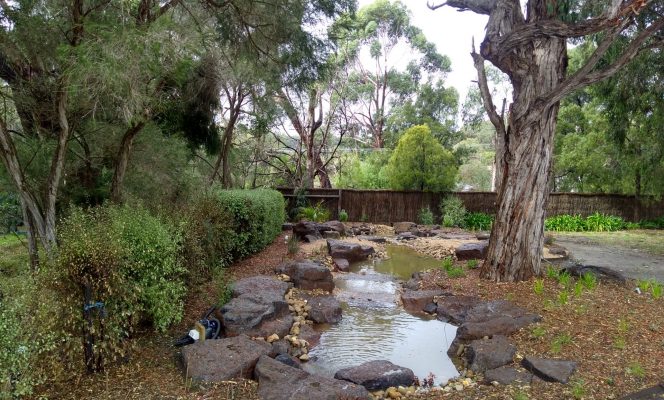 Make Your Dream Garden a Reality!
Talk to Clive, our Principal Designer & Landscaper.
"A good garden design doesn't just happen by chance, it is created through careful planning. As a landscape designer with many years of experience, I can help you create your dream."
– Clive Abben, Principal Garden Designer & Landscaper
What Our Clients Say
Clive and his Abben Art team have completed three landscaping projects for us in our Frankston South garden and we continue to be delighted with the results. We also enjoyed a very positive experience working with Clive in all phases of these projects.
Clive and his team designed a plan to structure our bush garden while maintaining its rustic nature. The necessary mess of construction was short lived and at the end there was little sign that they had been there. The outcome was a great use of the space and balancing of the textures used in the landscaping. The rustic nature aesthetic has been preserved and we look forward to making good use of the improved area.
We wanted steps and a retaining wall designed through a steep front garden that blended well with the surrounds. A father and daughter team who worked very hard throughout the summer and we are very pleased with the results.  Clive Abben demonstrated great skill and knowledge in construction and knowledge of flora and I would recommend him highly, particularly for his craftsmanship in dry stone walling.